Your Astrologer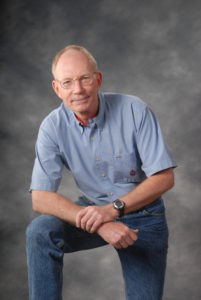 Bill Hansen is innovative in the field of astrology and cycle research.  His unique style of astrological interpretation is a blend of ancient knowledge and modern statistical methods.  His contribution to the history of astrology includes a simplified method of natal and transit interpretation and the Diurnal Planet for a Year Progression.
Bill began his astrology career in 1970.  He was instructor for Charles Luntz and Sybil Leek's franchise, Astrology Dynamics of Florida, owned by psychic Phyliss Schlemmer.  This was the first licensed school of astrology in the State of Florida.
Bill has held Faculty Membership in the American Federation of Astrologers.  He has also been a member of the National Council of Geocosmic Research, the Astrological Research Guild, and The Foundation for the Study of Cycles.  He hosted a weekly astrology TV and radio show on WCKS, Cocoa Beach, Florida.
His published works include Your Key to Astrology, Earth Changes, A StressLess Life, and Your Cosmic Oracle.
Bill Hansen has the expertise for technical considerations, the experience, and that touch of intuition that mark a successful professional consultant.  The relation that you hold with him will be personal, sincere, and strictly confidential.